Abstract
Unexpected adverse events resulting in transfer to the intensive care unit occur in up to 9% of hospitalized patients on the general care floor. Although there are several reasons for adverse events, early detection of patient deterioration can prevent patient morbidity and mortality as well as healthcare costs. Two of the most important components of early detection of patient deterioration are education of the healthcare team on signs and symptoms of deterioration, and the presence of quality wireless and wearable continuous monitoring that provides the ability of nurses to visualize patient change over time.
There are several methods for continuous electronic monitoring of respiratory status. Choosing the most patient-centric, sensitive, and feasible method is key in early detection of patient deterioration. Preferred patient-centric choices are the devices that the patient is more likely to comply with wearing.
Patients who experience an adverse respiratory event during hospitalization have higher hospital costs and longer lengths of stay that result in a higher incremental cost of complication of between $3,000 and $38,000 cost per patient stay. The implementation of continuous electronic monitoring of respiratory status of the hospitalized patient is slowly becoming a standard of care as opposed to 2- or 4-hour spot check of vital signs. There exists a potential for continuous monitoring of patients' respiratory status to have a significant economic benefit in addition to clinical benefits. In this age of healthcare reimbursement moving away from fee-for-service and towards value-based payments, decreasing adverse events with earlier detection of patient deterioration using continuous respiratory monitoring is essential.
Advances in Patient Safety is published by Saxe Healthcare Communications and is sponsored by GE Healthcare.
For CE credits, please click here.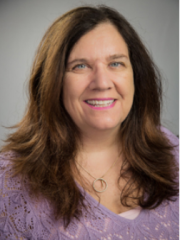 Mary Rose Gaughan, MS, RN, CNE
Ms. Gaughan is an assistant professor Assistant professor of Nursing at State University of New York (SUNY). She is Member of American Nurses Association and serves on Connected Health/Telehealth Professional Issues Panel Advisory Committee. She has published articles in several peer-reviewed journals and has presented at medical conferences both in the US and internationally.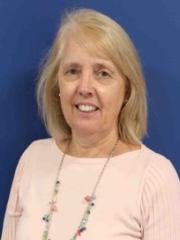 Carla Jungquist, PhD, ANP-BC, FAAN
Dr. Jungquist is an associate professor at the University at Buffalo School of Nursing and a Nurse Practitioner at Thompson Health Sleep Disorders Center. Her research endeavors are directed at safe and effective pain management. In particular, the application of continuous electronic respiratory monitoring to improve patient safety. She is the lead writer of the American Society for Pain Management Nursing clinical practice guidelines for identifying and monitoring patients at risk of opioid induced respiratory depression.