WISDM eSymposium
WISDM eSymposium - Caring for ARDS Patients: Assessing Best Practices
Speakers
Image
Watch this dramatic session that follows an asthma patient who develops ARDS. Learn how GE Healthcare solutions can help clinicians provide individualized ventilation treatment that can help shorten length of stay. In this webinar GE Healthcare clinicians share how our solutions come together to help critical care teams follow ICU best practices for treating Respiratory patients.
©GE, 2022. All rights reserved.
Exclusive property of GE Healthcare. Any unauthorized reproduction or use is strictly prohibited.
JB02561XX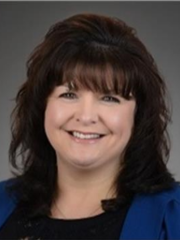 Lisa Nolan
GE HealthCare Clinical Product Manager