Safe and Efficient Anesthesia: The Role of Quantitative Neuromuscular Monitoring
Speakers
Image
Advances in Patient Safety
For CE credits, if you are from the US and already watched the webinar live, please click here
Residual neuromuscular block poses an unnecessary threat to patients. The basic principle for preventing residual neuromuscular block is quantitative neuromuscular monitoring. Three methods of neuromuscular monitoring will be addressed in this webinar: AMG, KMG and EMG. However, our speakers believe a combination of both neuromuscular monitoring and reversal agents, in terms of an algorithm can reduce incidence and severity of this unwanted anesthetic complication. In this webinar, the speakers discuss an algorithm using quantitative neuromuscular monitoring to reliably detect and reverse a possible residual neuromuscular block in particular clinical solutions.
Featured Speakers:
Manfred Blobner, MD
Professor of Anesthesia
Dept. of Anesthesiology and Intensive Care Medicine
School of Medicine
Technical University of Munich, Germany
Matthias Eikermann, MD
Professor of Anesthesia
Harvard Medical School
Boston, MA, USA
Learning Objectives:
Upon completion of this webinar, the participant will be able to:
Discuss the use of neuromuscular monitoring for the prevention of post operative residual neuromuscular block during anesthesia
Describe the three (3) technologies of neuromuscular monitoring
Discuss the use of both neuromuscular monitoring and reversal agents in combination with a clinical algorithm to help reduce anesthetic complications
Continuing Education for Physicians, Nurses and Respiratory Therapists:
SynAptiv is accredited by the Accreditation Council for Continuing Medical Education (ACCME) for 1 AMA PRA Category 1 Credit.
Saxe Healthcare Communications is accredited as a provider for continuing education. Provider approved by California Board of Nursing. Provider #14477 and the Florida Board of Nursing Provider #50-17032.
This program has been approved for 1.0 contact hours Continuing Respiratory Care Education (CRCE) credit by the American Association of Respiratory Care.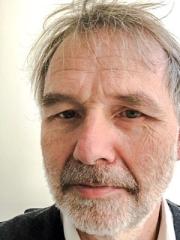 Prof. Manfred Blobner
Prof. Blobner is a Professor of Anesthesiology and the Coordinator of the Residency Program at Technische Universität München. He completed his Medical degree from the Faculty of Medicine of Technische Universität München. He also completed his training from the Department of Anesthesiology of the same institution. He holds Diplomas in Emergency Medicine, Anesthesiology, and Intensive Care Medicine. He has won multiple Excellence in Research Awards from different medical societies. He has been the Principal Investigator in multiple clinical trials. He has authored 136 journal publications, written 10 book chapters, and is a reviewer for 9 international medical journals. His clinical fields of interest include: outcomes related to perioperative volume resuscitation techniques, outcomes related to management of neuromuscular function, and early goal-directed mobilization.