Monitoring the Unmonitored
Protecting Ward Patients: The Case for Continuous Monitoring
Speakers
Image

Dr. Frederic Michard, MD, PhD
This webinar was presented during ESICM LIVES 2019 in Berlin, Germany.
Ward Monitoring
Paint a future of secure, comprehensive monitoring for the ward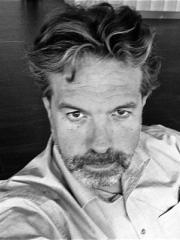 Dr. Frederic Michard, MD, PhD
Critical Care MD PhD trained in Paris, France, and at the Massachussets General Hospital-Harvard Medical School in Boston, USA.
Former Chef de Clinique at Assistance Publique-Hopitaux de Paris.
Known for the invention of the Pulse Pressure Variation (PPV), a parameter useful to guide fluid therapy, now displayed on most bedside and hemodynamic monitors.
Architect of acclaimed graphical displays for visual clinical decision support.
Former Medical Director & VP-Global Medical Strategy of a California based Medtec company with >$4B annual revenues. Initiator of the Enhanced Surgical Recovery program, the main growth driver for the Critical Care division.
Founder & Managing Director of MiCo, a Swiss consulting firm specialized in digital innovations with medical applications.
Published researcher in patient monitoring solutions (>10,000 citations in Google Scholar).
Frequent lecturer on cardio-respiratory physiology, monitoring solutions, and digital innovations at national and international conferences.