Thriving as a Flexible Health System
Part 3/3: Thriving as a Flexible Health System: Insights from a Clinical Leader
Speakers
Image

John Gallagher, DNP, RN, CCRN-K, CCNS, TCRN, RRT, FCCM

Image
In this video, John Gallagher, DNP, RN, CCRN-K, CCNS, TCRN, RRT, FCCM, professor at Case Western Reserve University, discusses his insights on flexible health systems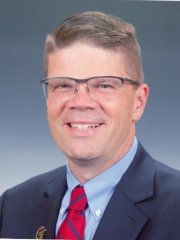 John Gallagher, DNP, RN, CCRN-K, CCNS, TCRN, RRT, FCCM
Dr. Gallagher is an accomplished clinician, educator and leader with more than 30 years of experience in trauma and critical care nursing, whose contributions have been recognized with Fellowship in the American College of Critical Care Medicine (FCCM). As a staff nurse and clinical nurse specialist, he has practiced in the trauma resuscitation unit, surgical trauma ICU, CCU and pulmonary step-down unit. Dr. Gallagher has held several leadership positions, including trauma program director, for the Trauma Center at Penn. During his tenure, he led the operations for relocation of Penn Medicine's level 1 trauma center from the Hospital of the University of Pennsylvania to the Penn Presbyterian campus. This included facility design, education of the clinical teams and re-accreditation in the new location. He is recognized as a clinical expert in mechanical ventilation, respiratory monitoring, resuscitation, intraabdominal hypertension/compartment syndrome and ventilator-associated events. He has coauthored guidelines for the management of the open abdomen, as well as bundles for the management of hemorrhagic shock and TBI. He has served as a consultant to industry in the development of monitoring technology and development of education platforms for multi-professional teams around respiratory compromise, monitoring and support.
Dr. Gallagher serves as faculty for the Society of Critical Care Medicines (SCCM) Fundamentals in Critical Care Support (FCCS) course, as well as the Society of Trauma Nurses (STN) Advanced Trauma Care for Nurses (ATCN). He has published in AACN Advanced Critical Care Nursing, Critical Care Nurse, Journal of the American College of Surgeons, and the Journal of Trauma and Acute Care Surgery. Additionally, he serves as a member of the editorial board for AACN Advanced Critical Care Nursing.
Dr. Gallagher received his BSN and MSN (Clinical Nurse Specialist) from LaSalle University in Philadelphia. He received his DNP from the University of Pittsburgh (Clinical Nurse Specialist) with a concentration in Adult-Gerontology.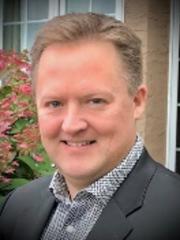 Matt Smith
Over 25 years of professional marketing, communications, and business development experience in the healthcare industry.
At GE HealthCare, he leads the global marketing function for the growth strategy of the Clinical Software portfolios--including Mural Virtual Care Solution, Mural Connect, and Centricity High Acuity software. Key areas of expertise include: product development; business development; content development; branding and identity; public relations; demand generation; digital outreach, and video production.