Optimizing temperature management of the infant
Speakers
Image

Dr. Jessica M. Jones, MSN, APRN, NNP-BC
Thermoregulation is a cornerstone of neonatal care and continues to be a challenge in the extremely low birth weight (ELBW) population. Temperature instability can lead to a cascade of other sequelae detrimental to the infant.
In this webinar, Dr. Jessica M. Jones, DNP, APRN, NNP-BC will go through the basics of heat loss and the challenges associated with it, as well as the importance of nursing care in the management of thermoregulation and what can be done now and into the future.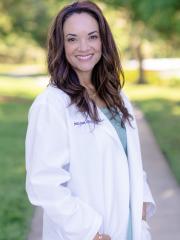 Dr. Jessica M. Jones, MSN, APRN, NNP-BC
Dr. Jones is a Clinical Assistant Professor at the Baylor University Louise Herrington School of Nursing. Specializing in neonatal care, she teaches students through lecture, lab, and clinical settings. Her lectures are informed by her twenty-one years of professional experience in neonatal nursing, the last sixteen of which she has spent practicing as a Neonatal Nurse Practitioner (NNP). Dr. Jones contributes to both nursing publications and nursing associations. In 2023, she delivered a presentation called "Thermoregulation: It's a Hot Topic" at the Synova Leadership Conference in Tucson, Arizona. She has also taught several lectures in collaboration with Synapse Care Solutions. Most recently, Dr. Jones has co-authored the chapter "Pain, Sedation and Stress," in the Neurological Care of the Neonate Handbook, to be published in 2024. She has a passion for educating nurses and nurse practitioners and has helped to create a "Care & Calculations" course for the NICU nurses within her hospital system, as well as lecturing for the NICU Nursing internship program. Dr. Jones is an active member of several nursing organizations, including the Florida Association of Neonatal Nurse Practitioners (FANNP), National Association of Neonatal Nurses (NANN), and the American 
 Association of Nurse Practitioners (AANP). She serves on several committees including the conference planning committee for FANNP as well as the awards committee for NANN. Additionally, she is a member of the NICU collaborative and the NICU Quality committee within her hospital organization.
She currently lives in Tampa, Florida where she practices and serves as the Coordinator of Advanced Practice Providers for the Pediatrix Tampa group. As a mother of four, she spends her free time chauffeuring kids to practices and volunteering with students at church.