Elevate Educational Webinar Series
Liberation from Mechanical Ventilation – Just Do It!
Speakers
Image
Dr. Eddy Fan reviews current evidence and clinical practice guidelines on liberation of adult ICU patients from mechanical ventilation. He also discusses ongoing and future research on the potential role of non-invasive respiratory support (e.g., high-flow oxygen therapy, non-invasive ventilation) to facilitate liberation from mechanical ventilation and mitigate post-extubation failure.
©2023 GE HeathCare GE is a trademark of General Electric Company used under trademark license. Exclusive property of GE HealthCare. Any unauthorized reproduction or use is strictly prohibited. Visit https://www.gehealthcare.com JB19945XX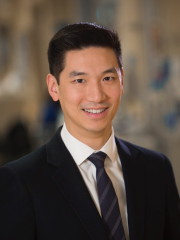 Dr. Eddy Fan
Dr. Eddy Fan, MD, PhD
University of Toronto
Dr. Fan is an Associate Professor in the Interdepartmental Division of Critical Care Medicine and the Institute of Health Policy, Management and Evaluation at the University of Toronto and a Staff Intensivist at the University Health Network/Mount Sinai Hospital.  Dr. Fan received his undergraduate degree from the University of Toronto, his medical degree from the University of Western Ontario, and a PhD in Clinical Investigation from Johns Hopkins University. He is currently the Medical Director of the Extracorporeal Life Support Program at the Toronto General Hospital.  Dr. Fan's research has focused on advanced life support for acute respiratory failure and patient outcomes from critical illness. 
Respiratory
Intensive care