The Importance of End-Tidal Oxygen Concentration Monitoring during RSI
Speakers
Image

Dr. Robert N. Bilkovski, MD, MBA
Elevate - The GE Healthcare Webinar Series: The Importance of End-Tidal Oxygen Concentration Monitoring during RSI
This educational content is hosted by Dr. Robert N. Bilkovski, MD, MBA.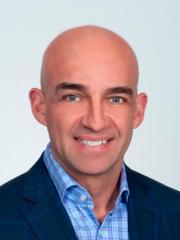 Dr. Robert N. Bilkovski, MD, MBA
Dr. Robert N. Bilkovski is an emergency medicine physician from Glen Allen, Virginia with more than 20 years of experience in clinical practice. He is president of RNB Ventures Consulting Inc., a healthcare-oriented consulting firm that provides expertise for pharmaceutical, medical device and in vitro diagnostic companies. Dr. Bilkovski worked for GE Healthcare as a chief medical officer from 2012 to 2014.
Dr. Bilkovski's areas of expertise include Emergency Medicine, Septic Shock, Critical Care, ICU, Resuscitation, Hemodynamics, Airway Management, Infectious Diseases.