How academics & industry can team up to build AI 2.0 in the ICU
Speakers
Image

Dr. Marc Wysocki, MD, MMC
Listen to Dr. Marc Wysocki at The ICU of the future congress 2022 in Rome, Italy talking about how academics & industry can team up to build AI 2.0 in the ICU.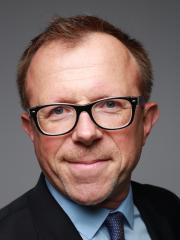 Dr. Marc Wysocki, MD, MMC
Global Medical Director, Life Care Solutions – Digital, GE Healthcare
Marc Wysocki is a licensed Medical Doctor, board certified in Intensive Care Medicine with 15+ years of practice as a senior intensivist and researcher, holding over 50 major scientific publications and several patents. With a Masters in Management from the ESCP Europe Business School and previously being Head of Innovation at a medical technology company, today Dr. Wysocki manages clinical information solutions for GE Healthcare.