Elevate Educational Webinar Series
Driving Pressure and Mechanical Power: Current and Future Role in the Management of ARDS
Speakers
Image
Watch a presentation by Dr. Eddy Fan on the concepts of driving pressure and mechanical power as they relate to ventilator-induced lung injury, and their role in becoming potential targets for optimizing lung protective ventilation. He discusses current evidence and ongoing trials focused on these variables in managing ARDS patients in the ICU.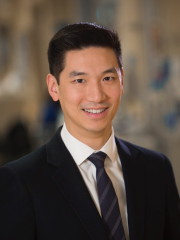 Dr. Eddy Fan
Dr. Eddy Fan, MD, PhD
University of Toronto
Dr. Fan is an Associate Professor in the Interdepartmental Division of Critical Care Medicine and the Institute of Health Policy, Management and Evaluation at the University of Toronto and a Staff Intensivist at the University Health Network/Mount Sinai Hospital.  Dr. Fan received his undergraduate degree from the University of Toronto, his medical degree from the University of Western Ontario, and a PhD in Clinical Investigation from Johns Hopkins University. He is currently the Medical Director of the Extracorporeal Life Support Program at the Toronto General Hospital.  Dr. Fan's research has focused on advanced life support for acute respiratory failure and patient outcomes from critical illness. 
IF YOU HAVE QUESTIONS OR WANT TO EXPLORE GE HEALTHCARE SOLUTIONS US