INVOS Webinar Series
Cerebral Oximetry Monitoring with Near Infrared Spectroscopy (NIRS) for ECMO Patients
Speakers
Image
Review the challenges clinicians face to ensure that there is cerebral oxygen supply-demand balance in ECMO patients to reduce complications. Clinical applications as well as best practices of Near Infrared Spectroscopy (NIRS) monitoring will also be discussed.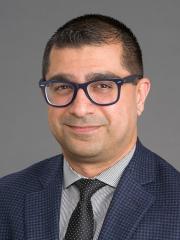 Dr. Ashish Khanna
Ashish K. Khanna, MD, FCCP, FCCM
Wake Forest School of Medicine. Wake Forest Baptist Medical Center. Winston-Salem, NC
Ashish K.Khanna is a staff intensivist & anesthesiologist, associate professor of anesthesiology and associate chief for research with the department of anesthesiology, section on critical care medicine at the Wake Forest University School of Medicine, Winston-Salem, NC. Dr. Khanna serves on several editorial boards including the Journal of Critical Care and the Annals of Intensive Care. He has published extensively in peer-reviewed journals on several perioperative topics including opioid-related respiratory complications, and the prediction of and monitoring for cardiorespiratory complications within and outside the ICU.
Oxygenation
O₂
Perioperative care
Clinical
Operational