Can a new approach improve ICU efficiency?
Speakers
Image

Image

Image
Listen to Dr. Daniele Bryden, Prof. Jean-Louis Vincent and Prof. Massimo Antonelli to learn more how a new approach can improve ICU efficiency.

This Symposium was hosted in in ESICM 2022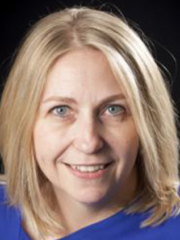 Dr. Daniele Bryden
Dr. Bryden has been a Consultant in Intensive Care Medicine at Sheffield Teaching Hospitals and Honorary Senior Lecturer at the University of Sheffield since 2001.  She has previously spearheaded the role of Lead Regional Advisor for the Faculty and Chair of the Careers, Workforce and Recruitment Committee as well as been a member of the Legal and Ethical Policy Unit. Dr. Bryden also has a qualifying law degree and a Masters in Medical Law which have helped her develop interest in professionalism, decision making and assessment. In her previously roles, she worked as an  Assessment and Intervention Advisor for NHS Resolution, an APD for HEE Yorkshire and Humber and National Critical Care Tutor for the Royal College of Surgeons. Dr. Bryden's research interests are professionalism, and clinical decision making particularly for the frail and elderly. She strongly believes in supporting and training those working within our critical care units to deliver holistic patient care.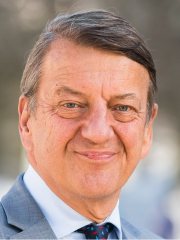 Prof. Jean-Louis Vincent
Professor Vincent is Professor of intensive care medicine at the University of Brussels (Université Libre de Bruxelles) and intensivist in the Department of Intensive Care at Erasme University Hospital in Brussels. He obtained a PhD degree at the University of Brussels.
He is a Past-President of the World Federation of Societies of Intensive and Critical Care Medicine (WFSICCM), the European Society of Intensive Care Medicine (ESICM), the European Shock Society (ESS), the Belgian Society of Intensive Care Medicine (SIZ), and the International Sepsis Forum (ISF). He was a Council member of the Society of Critical Care Medicine (SCCM) from 2011-2013. He is member of the Belgian Royal Academy of Medicine.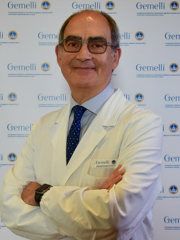 Prof. Massimo Antonelli
Professor Massimo Antonelli graduated in Medicine at the University "La Sapienza" in 1981 with full marks and specialised in Anaesthesiology and Intensive Care Medicine at the same University in 1984. He received post-graduate training at the Rayne Institute of the School of Medicine, University College of London (1984), the Membrane Biogenetics Group, Berkeley University, CA, USA (1984-85) and a sabbatical at the Cochin University Hospital of Paris in 1991. Professor Antonelli is currently Professor of Intensive Care and Anæsthesiology at the "Università Cattolica Del Sacro Cuore", Rome, Director of the General Intensive Care Unit of the Policlinico A. Gemelli University Hospital and of the Institute of Anæsthesiology and Intensive Care and Director of the School of Speciality in Anæsthesiology and Intensive Care Medicine.