Elevate Educational Webinar Series
Are we doing our best to reduce the risks of postoperative pulmonary complications?
Speakers
Image

Dr. Marco Luchetti, MD, MSc

Image

Dr. Marc Wysocki, MD, MMC
Listen to this insightful presentation by two leading experts in the field of anesthesia and respiratory care, Dr. Marco Luchetti and Dr. Marc Wysocki. They will discuss how to implement lung protective ventilation (LPV) that can help reduce the risk of postoperative pulmonary complications (PPC) to improve patient perioperative outcomes. A special focus will be given to using clinical information systems to support perioperative lung protection.

Topics discussed
• Impact of PPC on perioperative outcomes
• Importance of quantitative neuromuscular transmission (NMT) monitoring
• LPV: preserving lung function and avoiding injury
• A review of 2019 LPV Forum guidelines
• Suggested anesthesia machine settings for LPV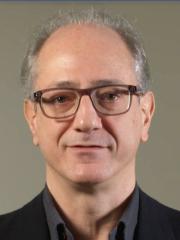 Dr. Marco Luchetti, MD, MSc
European Clinical Manager – Acute Care, GE Healthcare
Dr. Luchetti is a Senior Consultant in Anesthesia and Intensive Care, with a particular interest in respiratory disorders and ventilatory assistance. He earned a MSc in Pain Medicine. He has a strong commitment to clinical research, with a record of over 70 peer-reviewed publications. He has participated as an invited speaker in many congresses, meetings and courses. His strong interest in medical education has led him to be an Instructor of Advanced Medical Simulation with skills in experiential learning, facilitation and debriefing.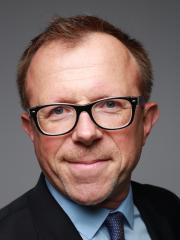 Dr. Marc Wysocki, MD, MMC
Global Medical Director, Life Care Solutions – Digital, GE Healthcare
Marc Wysocki is a licensed Medical Doctor, board certified in Intensive Care Medicine with 15+ years of practice as a senior intensivist and researcher, holding over 50 major scientific publications and several patents. With a Masters in Management from the ESCP Europe Business School and previously being Head of Innovation at a medical technology company, today Dr. Wysocki manages clinical information solutions for GE Healthcare.