Technology Partnerships are Key to Advancing Healthcare Innovation
Speakers
Image

Image

Image

Image
Interoperability plays a critical role in enabling data exchange between healthcare providers and information systems. Increasingly, companies in the medical technology industry are becoming open to partnerships and vendor agnosticism. This can bring disparate information together in an easily digestible format for clinicians, enabling them to make faster decisions during critical moments. Ultimately, this collaborative approach helps increase the speed of innovation in a time when health care urgently needs impactful solutions. In this discussion, we focus on the role of industry partnerships in advancing patient monitoring flexibility.
Show Notes
Transcript
Speakers
Interoperability plays a critical role in enabling data exchange between healthcare providers and information systems. Increasingly, companies in the medical technology industry are becoming open to partnerships and vendor agnosticism. This can bring disparate information together in an easily digestible format for clinicians, enabling them to make faster decisions during critical moments. Ultimately, this collaborative approach helps increase the speed of innovation in a time when health care urgently needs impactful solutions.  In this discussion, we focus on the role of industry partnerships in advancing patient monitoring flexibility. 
Matt Smith: Okay, welcome to our podcast series, everyone. This is on digital solutions that ease the way for care teams. I'm Matt Smith with GE HealthCare's Marketing team. Today, I'm joined by Neal Sandy and Manny Santana of the GE HealthCare Monitoring Solutions team, along with Rory Nellis, a Chief Commercial officer at Airstrip. Side note Ron Louks, who was previously scheduled to join us, was called away at the last minute. So, Rory, thanks for jumping in. Really appreciate it.
So let's dive in with some of the basics to help provide a little bit of background. Manny, let's start with you. If you could tell us a little bit about how GE HealthCare and Airstrip are working together to enhance how clinicians are really accessing patient data.
Manny Santana: Sure. Yeah. So, Airstrip and Rory have been a great partner for us for many years, close to 13 years, actually. Probably our longest standing partnership in patient monitoring. And actually, a small side story, 13 years ago, I was watching the Apple Developers Conference, and I remember Airstrip was on stage showing their first product, and I remember thinking, we should think about partnering with that company. They've got some innovative stuff, and lo and behold, that partnership came to life. Had nothing to do with me, but it came to life in the year that followed. And since then, we've worked with Airstrip as a platform across really all of our modalities, right? So it started on the OB side with mother, baby; moved on to diagnostic cardiology, and then ultimately patient monitoring, as well.
And while Airstrip oftentimes is thought of as mobile visualization, what's really exciting about our partnership with Airstrip is that it's really beginning to impact the workflows that have an impact on caregivers and patients in the hospital. And actually, I'd love for Rory to talk a little bit about how we're taking the next step with the technology.
Rory Nellis: Yeah, we're constantly looking for new ways to innovate through our collaboration with the core systems at GE. One of the things we're very excited about is the innovation we've been doing with the MUSE platform, where the Airstrip system can actually recognize when a patient is having a change in ST, realize that, and automatically route it to the appropriate provider that can take action on that patient. And what we're seeing there is the reduced time to ECG read, which ultimately means the patient can get to the cath lab faster to have a chance for a better outcome.
Manny Santana: Wow.
Matt Smith: Great. So, keeping on kind of the theme with partnerships and vendor agnosticism, Manny talked a little bit about the need to collect data across different devices and repositories to build clear situational awareness and to support decision making. This clearly demands a high-level, at least a considerable level of interoperability and in some cases, side by side collaboration with other players in the industry. Rory, back to you. Do you think that the medical device industry, the EMR industry, and all of these key players are really ready to work together?
Rory Nellis: Yeah, I do. Absolutely. And I think, quite frankly, we have to be. There's so much information out there surrounding the patient that a single piece of clinical data that might be excellent is just not enough to rely on to take care for the patient. So we really need to work together to bring disparate information together in an easily digestible format for the clinician that helps them make an easier, faster decision. Bringing that information from the patient monitor, maybe a critical care ventilator, EHR data, lab results, medications, all in a single view that helps them consolidate that information and digest it in a more meaningful, faster way is really important.
So we need to continue the collaboration, and it's great to see this week there's many customer meetings, of course, but also many partner meetings happening to make sure we're staying on top of that topic.
Matt Smith: Terrific. Diving down a little bit and bringing Neal into the conversation, we talk a little bit about how the healthcare landscape is evolving right before our eyes with new challenges related to staffing, cost of care, patient complexity, based on what you're hearing now and when you spend time with providers. Are partnerships like this playing a different role in today's current scenario?
Neal Sandy: They certainly are, and I think it comes down to speed of innovation. We have a large R&D team. We're innovating all of the time, but we simply cannot do all of the innovating that a customer needs. They have dozens and dozens, if not hundreds of ideas just like that STEMI idea that Rory just conveyed. And so they have expectations about how fast we can deliver on resolving those challenges that they face, be it a clinical issue or an operational workflow issue. And so in order to meet the needs of our customers, we simply have to partner. It has to be part of our DNA, how we operate the business so that we can respond more quickly to our customers. And it can be challenging to do that, but it's necessary. And we find good partners, like Airstrip. We have lots of other partners as well, and we work through the business side of things, and we do that in the name of solving a problem with a customer.
There are other ways that we innovate as well, not just through speed, but often a company might have a very innovative technology that by itself is interesting, but when it becomes part of a broader monitoring ecosystem and can be delivered, the results of that can be delivered to a caregiver quickly, fully integrated, and tested. That's another great reason to have a partnership, and we've done lots of those as well.
Matt Smith: So with those partnerships, a lot of what we're hearing about in day to day discussions, and definitely here at HIMSS is the regular...don't want to say it's a complaint, but it's the topic of data burnout. Another data point on its own is just another data point. It's something that has to be mentally processed and stored and reassessed. Back to you, Neal. Can you speak to this a little bit further? Specifically, the role that partnerships are, what's the role of mining insights as opposed to just floating out data?
Neal Sandy: Yeah, I think you have to back up and take a look at how we got here. Back all the way to the Meaningful Use Act and digitizing everything. Each of the companies around began their own journey to digitize and came up with solutions that were relevant for their device or their software set. All good progress, but happening independently. And then there's a whole push toward interoperability. Can you connect this to that piece of software to that device, or software to software, etcetera? Even that is not yet enough.
And I think when you focus on the customer and the clinical outcomes and the workflows that they're interested in, you get past simple collections of data and into insight generation, and then you need to get it to the right clinician at the right time. And in order to do that, first you certainly need to understand the customer really well. But you also need to work closely with partners that are good at particular elements of those challenges to be solved. And then test them and make sure that the system that you're deploying, not just your own system, but together with your partners is functional, sustainable, robust, so that the customers can deploy them in a safe and effective way and then generate the outcome that they're really looking for.
Matt Smith: Well said. So, moving on from data burnout to workforce challenges and staffing burnout, we talk about burnout as one of the key challenges. We often think of the impact on nurses specifically. Again, we all hear from healthcare systems that have nursing shortages in the thousands. From the workforce side of the equation, we see a lot of efforts in the part of academic medical centers to offer things like guaranteed employment at the end of training for new nurses. Rory, can you talk a little bit about the Airstrip use case and how your team is working to attack the shortage from the technology side?
Rory Nellis: Yeah, we constantly get that question from our customers, how do we help with recruitment and retention? We know that there are understaffed and overwhelmed and overburdened with all the tasks they have to do to take care of a single patient, and we're seeing the patient to staffing ratios change. So the simple thing we're trying to look at is getting into the clinical workflow to reduce steps. Things like how can I reduce the number of steps a nurse has to take to get a piece of clinical information? When you add that up over hundreds of times a day, it gives time back to the clinician, therefore making their job easier.
Matt Smith: Click burnout is real.
Manny Santana: Yeah.
Rory Nellis: So we're trying to provide tools that make it easier to do their day job.
Matt Smith: So moving on a little bit to another pain point, Manny, we're going to shift gears a little bit. With all these solutions, providers are moving data around in the hospital. IT teams are understandably needing to stay one step ahead to mitigate data security risks. Back to the partnership topic, too. How do partnerships like this help reduce that burden?
Manny Santana: Sure. Yeah. I think a lot about a healthcare IT professional coming to this show and the hundreds of vendors that are talking about all the different ways they can tap in and use the rich data that's being created on devices. And I think it's a real burden today on IT departments to know who are the right safe vendors to partner with. So I know that my data is secure, that my existing systems that are providing real time alerts, real time waveforms, are safe. How can I be sure that if I'm adding something to that equation, that it's safe? Right. And our partnerships, and we have many of them in our business, really give the IT professional security to know that we've tested them, they're safe, they're approved, and as time evolves and our products evolve, that we're going to continue to evolve the partnership. So they're coming along with it. Right. And we see it oftentimes in we use phone devices as an example. A new device is released and immediately you have all the connecting devices working together and effectively and safely not crashing the system. The same is true here in healthcare.
When Neal brings a new product to market, you can be assured that Airstrip is ready to receive it, and they're ready to bring that technology in the same format in their solution. So in my mind it takes that burden off the IT department to say, okay, these are the ones I know that I can trust and expect to be up to date and ready to receive. 
Matt Smith: Well, that brings us to the wrap-up. Thank you very much, gentlemen, you helped us understand how health technology partnerships create a value greater than the sum of its parts. Neal, I´ll give you the last word, see if you can close this out with anything you want the listeners and the audience to take away. 
Neal Sandy: I think partnerships are super important to our business and I think anyone at this show needs to recognize, as a manufacturer, as a supplier to hospitals that they're going to need to partner. And that means they're going to need to learn how to partner. And I think one of the things that is great about the partnership with Airstrip is, over the nearly 13 years as you develop a certain sort of rhythm of trust in both dimensions, it allows you to get through bumpy challenges that you might face technically or on the business side or in front of a customer, which you never want to have. And I think that as we as a company evolved GE HealthCare, we'll continue to get better at partnering ourselves and we'll continue to innovate with partners in the name of resolving either clinical or workflow challenges that our customers face. 
Matt Smith: Sounds good. Well, Neal, Rory, Manny, thank you so much. Neal Sandy, Rory Nellis and Manny Santana, everybody.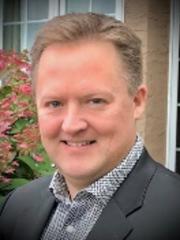 Matt Smith
Over 25 years of professional marketing, communications, and business development experience in the healthcare industry.
At GE HealthCare, he leads the global marketing function for the growth strategy of the Clinical Software portfolios--including Mural Virtual Care Solution, Mural Connect, and Centricity High Acuity software. Key areas of expertise include: product development; business development; content development; branding and identity; public relations; demand generation; digital outreach, and video production.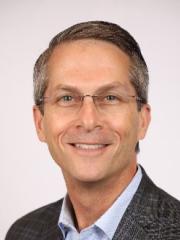 Neal Sandy
General Manager, Monitoring Solutions. GE HealthCare
Experienced executive with proven track record in business management, marketing, product management and strategy. Global mindset with broad industry background including: healthcare devices, IT, pharmaceuticals and venture capital. Innovative, creative and entrepreneurial with start-up, venture and board experience.
 Extensive leadership experience managing diverse, global teams and developing talent. Strong listener and humble strategic partner.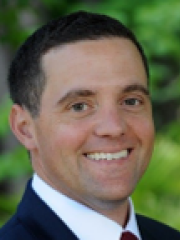 Manuel Santana
Vice President, Patient Monitoring USCAN. GE HealthCare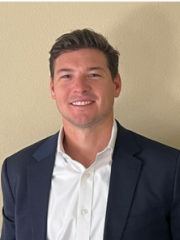 Rory Nellis
Chief Commercial Officer, AirStrip
Having spent over a decade in health IT, Rory has established himself as a visionary commercial leader where he has contributed to the significant growth of medical device manufacturers and innovative software companies.  
Prior to joining AirStrip, Rory was a Commercial Director of Sales for GE Healthcare, where he led Product Sales Specialists, Account Executives and Clinical Sales Specialists for the overall strategic growth of GE Healthcare's Patient Monitoring, Diagnostic Cardiology, and Clinical Informatics portfolio. His healthcare business acumen, commercial leadership, and ability to execute through teams helped GE establish themselves as a market leader in patient monitoring and as a major distributor of AirStrip, Mobile Heartbeat CC&C, and Ascom secondary alarm management solutions.  
Rory was previously with The Advisory Board, where he consulted with executive hospital leadership regarding industry trends and best practices for the Cardiology, Imaging and Oncology service lines. Prior to The Advisory Board, Rory was a part of the early growth in Electronic Health Record software with McKesson due to the Affordable Care Act's Health Information Technology for Economic and Clinical Health (HITECH) reform policy.  At McKesson, Rory was a high performing individual contributor which led to significant growth for the business.  During this time, he also led the Southeast channel business providing leadership, solution expertise and clinical consulting for over 150 value added resellers.
Rory earned a Bachelor of Science in Selling and Sales Management with a minor in Organizational Leadership & Supervision from Purdue University in West Lafayette, Indiana.  He is also certified in multiple sales methodologies and is a graduate of GE Croton­­­ville for Influential Leadership & Innovation.