The Potential of Adaptable Acuity
Speakers
Image

Image
In the wake of the COVID-19 pandemic, the healthcare industry continues to face significant challenges, including an aging population and workforce shortages. 1,2
Show Notes
Transcript
Speakers
In the wake of the COVID-19 pandemic, the healthcare industry continues to face significant challenges, including an aging population and workforce shortages. 1,2 In light of these recent challenges, acuity adaptable care is re-emerging as a way to potentially improve patient outcomes and satisfaction while optimizing hospital resources. Acuity adaptable care environments have the ability to adapt to each patient's needs and acuity levels as they fluctuate. This not only reduces the risk of errors and gaps in communication that occur with transfers, but it may also decrease the length of stay and rates of infection.3 In this podcast, Faye Aebly, Clinical Development Manager for GE HealthCare, and Dr. Maurizio Cecconi, head of the anesthesia and intensive care unit at Humanitas Research Hospital and Humanitas University in Milan, discuss the opportunities and challenges of acuity adaptable care, as well as the role of technology in supporting the transition.
References:
1. Cristea, Mirela, Gratiela Georgiana Noja, Petru Stefea, and et al. 2020. "The Impact of Population Aging and Public Health Support on EU Labor Markets" International Journal of Environmental Research and Public Health 17, no. 4: 1439. https://doi.org/10.3390/ijerph17041439
2. Staff shortages choking U.S. health care system. Accessed August 14, 2023. https://www.usnews.com/news/health-news/articles/2022-07-28/staff-shortages-choking-u-s-health-care-system.
3. Bonuel, Nena. "Acuity-Adaptable Patient Room from the Patient's Perspective." Journal of Nursing Education and Practice 8, no. 5 (2017): 38. https://doi.org/10.5430/jnep.v8n5p38.
Faye Aebly: Welcome to this introduction on adaptable acuity. We are joined today by Professor Maurizio Cecconi, MD, who is an expert on Adaptable Acuity and the author of the GE HealthCare sponsored paper: Does Adaptable Acuity improve outcomes for patients and providers? I'm Faye Aebly, a practicing nurse and the clinical development manager for the Patient Monitoring division at GE HealthCare. I've been an ICU nurse for 39 years. Currently, I practice in a 30-bed cardiovascular surgical intensive care unit. I care for patients recovering from coronary artery bypass surgery, valvular surgery, heart transplants, ventricular assist devices, and ECMO. I've also been employed at GE HealthCare for the last 28 years. I'm responsible for the clinical voice on our patient monitor product development teams. Professor Cecconi, could you please introduce yourself to our listeners and provide a brief introduction and insight to your clinical background and experience around Adaptable Acuity?
Maurizio Cecconi:  Hello Faye, and hello everyone, and thank you for inviting me to be on this podcast with you today. I am Maurizio Cecconi. I'm the head of Anesthesia and Intensive Care Unit at Humanitas Research Hospital and Humanitas University in Milan. Before working in Milan for the last five years, I also worked in the United Kingdom for 14 years. I was working in the NHS as a consultant in Anesthesia and intensive care medicine. And currently I'm also the past president of the European Society of Intensive Care Medicine. So I was, as you can imagine, very involved also with management locally, nationally, internationally, of the response of critical care to the Pandemic in 2020 and going through 2022-2023. So, I have experienced what it means firsthand to have shortages or what you need in that specific moment during an outbreak. And that prompted some reflections. And some of these reflections are also some that we put in the white paper that you mentioned.
Faye Aebly: As we start our discussion today, focusing on Adaptable Acuity. Professor Cecconi, could you please briefly describe what Adaptable Acuity is and provide us with some background on the importance and why you wrote the upcoming white paper.
Maurizio Cecconi:  So Adaptable Acuity is a relatively new concept of becoming more and more popular, I would say in hospital design, or in the way we organize our workforces and how we manage hospitals patients. So, it's a concept about not moving the patient depending on his or her acuity, but rather trying to move the resources and the care that the patient needs. So, I can imagine a patient that maybe requires very little monitoring, but then the patient starts to deteriorate, and I want to increase the monitoring frequency or the level of monitoring for that patient without moving that patient away. So that is basically the concept, which is a concept that is focused on patient care with a focus on patient because most patients, they don't like to be moved around, but at the same time maintaining safety to optimize the resources. Of course, you can imagine that there are some limitations in this. It's a concept that probably works better for a level of care that you could imagine in a normal hospital world or going to the, so called, step-down or step-up unit. We cannot think of having a patient on ECMO on a normal ward, of course, but that flexibility in all that physiology that we need to monitor for patients when they are not in a level three ICU bed, requiring specific organ support is something that is becoming a very important concept and some hospital are already using it.
And somehow I would say any one of us that worked through the pandemic has experienced the need or some forms of adapting the Acuity of hospital beds.
Faye Aebly: I completely agree with you, Dr. Cecconi, we are seeing similar challenges here in the US. Our recent experience with the COVID pandemic has really been an opportunity to look at Adaptable Acuity and how it can positively impact patient outcomes, patient and caregiver satisfaction, clinical workflow improvements, and other hospital operations. If we look at a patient's hospital journey, they are often transferred to multiple departments, different care areas, and sometimes different hospitals between their time of admission and discharge, based on changing Acuity and needs. You can probably imagine that each transfer results in a patient safety concern and other hospital inefficiencies patient safety and outcome should remain paramount. The risk of medication errors, patient falls, and gaps in communication between the care team can dramatically increase when patient experiences multiple transfers. In addition, patients and caregiver relationships are constantly developed and broken with each transfer, which can lead to a lack of trust and dissatisfaction. The Adaptable Acuity model can provide positive results if, rather than transferring the patient, the environment adjusts to the patient needs. When we look at how Adaptable Acuity is impacting hospital operations, we really don't need to look too far. COVID impacted clinical resources emotionally and physically.
Faye Aebly: We have seen that many clinicians have made the decision to retire, or soon will decide to retire, resulting in increased resource constraints. With less resources, bed availability is impacted. We see patients spending more time in ICUs and in many cases even being discharged directly from the ICU out of necessity. This is exactly what we are experiencing at the hospital that I work at. I've recently seen an increased number of telemetry floor patients in our unit. Just a few weeks ago, I remember commenting on the number of telemetry patients being greater in our ICU than the ICU patients we had at the time. So Adaptable Acuity units can really decrease length of stay, decrease rates of infection, and decrease medical complications. And that's what hospital leaders see as a benefit because ultimately that controls cost. It's funny, I think many hospitals today are doing a version of Adaptable Acuity out of necessity, and they're realizing the benefits along the way. Technology needs to support adaptable Acuity for it to succeed and for hospitals, clinicians and patients to realize the benefits. Dr. Cecconi, could you please tell us what medical technology innovations you feel play a role in supporting the transition to Adaptable Acuity?
Maurizio Cecconi:  I suspect it's a little bit more complex than that in the sense that I think we have to find ways to keep the patient where the patient is, as long as this is safe and as long as we can bring the expertise there. And so I think I would like to start to answer actually by bringing back to the challenges that we have in healthcare now, which are massive challenges even before the pandemic. If you look at the age pyramid of our worldwide populations, basically what you see is that we are getting older, sicker patients and the proportion of the younger workforce in our societies is becoming smaller in comparison. So, healthcare is facing major challenges because we have older patients with more comorbidities and somehow a shortage of workforce to take care of all these patients. So we need to find, I think, ways of providing health care in a different way from the past. As long as now with telemedicine, maybe we can bring some of these expertise. I think that's a good thing that we can do that. And probably this Adaptable Acuity concept clearly can help in that we just have to be careful that it's not an excuse of not moving the patient when the patient need maybe some specific treatments or some specific areas of expertise, where maybe it would still be beneficial to move the patient.
So I think it's a little bit more complex. But overall, I do think that if you look at how hospitals of the future are moving and changing, we are seeing that hospital are basically becoming smaller, but the proportion of acute beds in this hospital is actually becoming bigger. So, we need to have hospital wards that have to be ready to care of a very different physiological states in our patients and importantly to have technology that can help us to spot clinical trajectories when patients are getting better, but also when patients are deteriorating. So that actually that we don't delay treatment so, that basically we have a prompt diagnosis about what's happening, maybe interfere with that cause and be able to remove the cause or to give the best treatment to a patient that is developing sepsis, to a patient that is developing an acute condition. So I think that that's where technology needs to help us. It's not just the monitoring. It's to have smart monitoring that can help the workforce that somehow is even smaller, to work better, more efficiently, and to spend less time checking computers and actually more time with patients.
Faye Aebly: While Adaptable Acuity has the possibility to change how healthcare is delivered globally and for it to realize the many benefits it provides for the patient caregiver and organization, it really requires hospitals and clinicians to be open to change and to have a plan which will enable and sustain this type of long term change. Clinicians need to accept working and being in an ever-changing flexible care environment that Adaptable Acuity brings. This type of change can be difficult and uncomfortable for some people. There needs to be a commitment to breaking down the barriers to the traditional way we have delivered care and a vision to how Adaptable Acuity can succeed. Dr. Cecconi, could you talk about what initial steps healthcare organizations globally and in the US could take to start a successful Adaptable Acuity program?
Maurizio Cecconi: I think the demand for care is already dictating a bit how hospitals are changing. And if you see in Europe, but also as you know, in the US, you've been increasing the number of ICU beds and monitor beds in hospital massively over the last decade. This is coming more and more also to Europe. Even in Italy where we work, we are now increasingly exponentially the number of hospital beds that are actively monitored in the world. Ultimately, I don't think it's something that you plan and then you offer to patients. I think it's almost the society that is changing in front of you and the needs for healthcare that are changing in front of you. And in societies where we want to take care of everyone, you need to adapt your health care system to basically to take care of every patient that is in need. And I suspect sometimes we have been working too much in silos in individual departments and thinking about healthcare as pockets of expertise. I actually think that health care is a continuum. It starts from the community and it carries on going through the hospital and then when we discharge patients, back to rehab facilities or back home.
So you could even think about these concepts about starting already in the community where we can with new technologies, probably now have access to physiological data of patients, being able to spot when deterioration cures, trying to help patients to recognize symptoms and maybe to come and seek for help very fast to the hospital. But I think when you are coming to the hospital as a patient, as I said before, as long as the expertise and the care can be delivered in your room probably makes sense. And it's a more human approach also to be able to receive all that care with you and your loved ones in that hospital bed that becomes basically the place where you will receive all the attention. As long as I said before, this is safe and this is something that can be delivered in the world when I'm an intensivist and when the situation requires advanced organ support, of course you need to move that patient also because we may need to increase the expertise and the intensity of workforce around those patients. But as I said, this is not just about intensive care, it's about how we can spot patients and take care of patients in the world, how we can transfer patients back to the world from intensive care and follow this physiology in the safest way as possible.
Faye Aebly: As a clinician, I'm very excited about the Adaptable Acuity care model. For me, there's nothing more rewarding than to take a critically ill patient and their family, helping them through some of what are the most difficult times of their lives, and then to see their journey progress to the day that they are ready to discharge home and move on to that next phase of recovery. This type of full circle journey is only possible if relationships and trust are formed over time, and the Adaptable Acuity model enables that. Professor Cecconi, I would like to thank you and our listeners for joining this very enlightening topic on Adaptable Acuity.
Maurizio Cecconi: Thank you Faye, and thank everyone for listening. Thank you.
Faye Aebly: I appreciate you sharing your expertise. I hope the content we have discussed here today encourages you and your organization to look at how Adaptable Acuity models could be a viable option to improving outcomes and satisfaction within your healthcare organizations. Goodbye for now.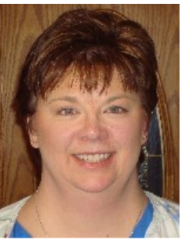 Faye Aebly
Faye Aebly is Clinical Development Manager for GE HealthCare and practicing nurse clinician at Advocate Aurora St. Luke's Medical Center in Milwaukee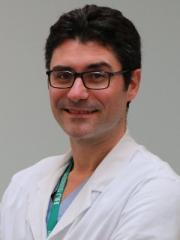 Maurizio Cecconi
Maurizio Cecconi is Full Professor of Anaesthesia and Intensive Care at Humanitas Research Hospital and Humanitas University, Milan, Italy. Previously he worked as Reader and Clinical Director at the Adult Critical Care Department, St George's Hospital and University of London, UK. Maurizio does research in Intensive Care Medicine, Anaesthesia, Perioperative Medicine, Emergency Medicine.