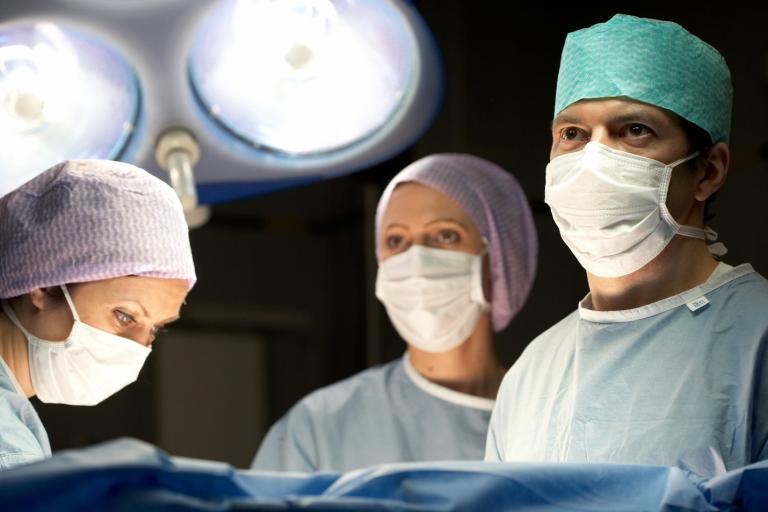 Both reusable and disposable supplies have their places in healthcare, but disposable items provide an added level of confidence in supporting aseptic practices that limit HAIs.
How serious is the problem of HAIs? The CDC estimates that one in every 31 hospitalized patients acquires such an infection2. Even more alarming, in a study reported by the Journal of the American Medical Association covering one 24-hour period in 2017, more than half of 7,936 ICU patients in 1,150 hospitals worldwide had a confirmed or suspected infection, and nearly one-fourth of them became infected in the ICU.3 Nearly one-third of the patients evaluated in the study died in the hospital.
The case for disposables and HAI prevention
In appropriate settings and applications, reusable hospital supplies can limit care costs and support conservation of resources. However, these items require cleaning, sterilization and re-stocking between patient uses. If not processed rigorously, they can be contaminated by infected body fluids and tissue, possibly putting the next patient at risk for an HAI.
The U.S. Food and Drug Administration (FDA) reports that HAIs spread by inadequately cleaned supplies are a public health concern4. Furthermore, the FDA observes that HAIs caused by contaminated supplies are likely under-reported. On the other hand, especially in the ICU, the use of critical and semi-critical disposable supplies that may contact sterile body tissue, blood, mucous membranes, or broken skin significantly limit the risk of cross-contamination.
Protecting caregivers during a pandemic
The COVID-19 pandemic revealed that good care practices protect not only patients but also frontline staff. Quick access to packaged and sterile supplies helped caregivers keep up with growing patient populations while protecting themselves against highly contagious viruses.
Experience with personal protective equipment (PPE) illustrates the risk of reusing supplies. When the pandemic pushed demand for disposable gowns, gloves, and masks beyond manufacturers' capacity, facilities were forced to conserve by reusing these items. The International Journal of Infectious Diseases reported that healthcare workers who reused PPE while treating COVID-19 patients were 83% more likely than others to become infected5.
Inadequate supplies of PPE were not the only concern. Neurology and Clinical Neuroscience Society reported that at times during the pandemic, disposable ventilator circuits were the only available method for limiting aerosolization of COVID-19 virus particles6. These items were an effective barrier between the virus and caregivers at the bedsides, provided they were changed out as prescribed by the manufacturers.
How patient safety helps control costs
Recent value-based initiatives in healthcare aim to improve patient outcomes while lowering costs. For example, the Centers for Medicare and Medicaid Services' Hospital-Acquired Condition Reduction Program ties Medicare payments to quality measures that include infection rates7. Hospitals in the lowest quartile see their payments reduced; this creates an incentive to reduce in-patient costs and readmissions.
It is essential for healthcare providers to deploy reusable and disposable supplies to balance conservation of resources with providing good infection control. Placing a priority on disposable supplies in the ICU and other high-acuity settings can reduce infections, length of stay and readmissions, and thereby reduce costs8.
The costs and risks of reprocessing supplies
In evaluating the costs of reusable versus disposable supplies, it is essential to consider the costs of reprocessing. The CDC has extensive guidelines for processing and sterilizing critical and semi-critical devices9. They include using disposable chemicals and packaging, multistep cleaning, clear labeling, proper storage to prevent damage and contamination, and ongoing inspection.
All this requires extreme attention to detail and industry standards by sterile processing technicians. And while the International Association of Healthcare Central Service Material Management strives to advance the practice of sterile processing, these positions normally require no more than a high school diploma and on-the-job training; only four states require professional certification10.
Training these technicians is not the only challenge to sterile processing.  Instructions in manufacturers' processing manuals can vary, and their effectiveness can be suspect. For example, Biomedical Instrumentation & Technology reports that cleaning instructions for flexible endoscopes lack an adequate standard for drying the narrow lumens, thus leaving an important decision to the individual hospitals 11. In some studies, up to 95% of endoscopes taken from storage for patient use contained residual fluid in the lumens, elevating the risk of bacterial growth.
By comparison, disposable supplies come in aseptic packaging and are immediately available for safe use. The official journal of The American Society for Surgery of the Hand, in a review of the literature evaluating the cost of standard endoscopic carpal tunnel release surgery, found that the total cost was 10% lower when using disposable equipment12. Disposable supplies correlated to shorter setup time, reduced operating room time, and reduced staff time overall.
Making the optimum choices
Every day, healthcare providers make choices that affect the bottom line. Reusable supplies are necessary to reduce cost and waste, especially where infection risk is low. However, in high-acuity settings where infection risk is high, and the consequences of infection are costly, the advantages of disposables are clear.
References