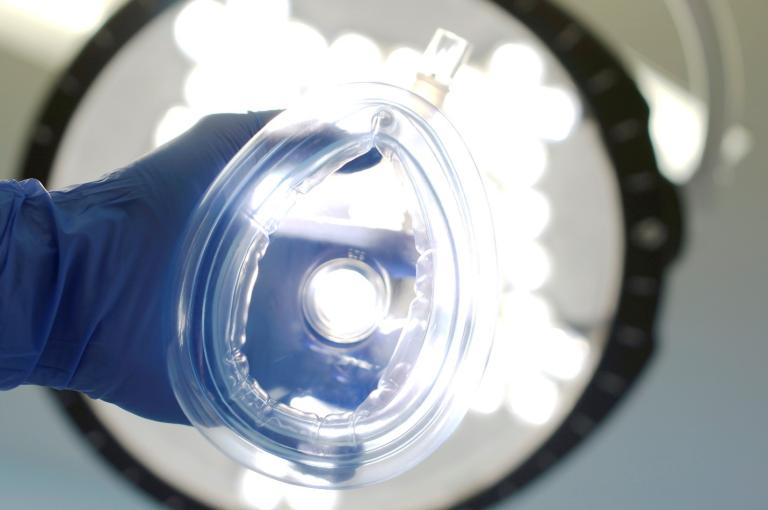 Over the past decade there has been a rising trend in the number of cases done under non-operating room anesthesia (NORA), making it a rapidly expanding medical specialty. This makes it vital for anesthesiologists and hospital staff to expand their knowledge of the practice to increase patient safety. The quality criteria for anesthesia administration outside of a hospital's operating room (NORA) should be at least as stringent as those used inside the room. 
In this article, we'll take a look at some of the finer points of patient selection, as well as the pre-operative, operating, and postoperative phases. In addition, we'll discuss the special features and associated considerations of individual NORA spaces.
NORA basics
Provision of sedation or anesthesia outside the operating room where the patient is undergoing a painful procedure is called non-operating room anesthesia. Physicians may now perform minimally invasive procedures on patients in settings outside of the operating room thanks to advancements in medical technology. 
Endoscopy rooms, cardiac catheterization laboratories, interventional pulmonary suites, interventional radiology suites, and other off-site hospital sites are all common settings for these specialty treatments. 
NORA process rooms are designed, constructed, and outfitted to accommodate the procedures, people, and location specialized to perform specific medical operations1. 
Locations where NORA can take place 
An increase in operations that once required the full capabilities of an operating room (such as endoscopic treatments) to execute, as well as procedures using complicated and immobile technology (such as interventional radiology), have allowed NORA to rise in popularity. In these situations, the anesthetist's attention must be on the procedure at hand, while the anesthesiologist administers the necessary level of sedation or anesthetic2.
Some of the most common locations where NORA is performed include3:
Interventional Radiology areas, including CT 
Gastroenterology Endoscopy Suite 
Cardiac Catheterization Lab 
Bronchoscopy Suite 
Electrophysiology Lab 
Nuclear Medicine department 
Pain Management procedure rooms
Electroconvulsive therapy at PACUs or other locations 
MRI suite  
Considerations for NORA
Perioperative Process:
One of the difficulties for anesthesiologists in a NORA setting is the novelty of the surroundings. It's possible, for instance, that anesthetic machines and gas supply lines aren't accounted for in NORA settings' room layouts. One example of a potential physical constraint is the number of accessible plugs in a process room4. Last but not least, there may be a shortage of support personnel or a high turnover rate among employees who aren't trained in the administration of anesthesia in operating rooms. 
In addition, there is a rising incidence of exposure to ionizing radiation. As the number of imaging techniques inside and outside the operating room grows, so does the risk of radiation exposure for anesthesiologists. This is most noticeable in the Interventional Radiology department of NORA hospitals. 
Evidence suggests that an anesthesiologist's radiation exposure may exceed that of an interventionist. The anesthesiologist's occupational exposure to ionizing radiation can be greatly reduced via proper education and an understanding of the specialty's specialized practices in radiation protection5. 
Preoperative Selection:
In their study, Nagrebetsky et al. found that the average age of patients undergoing Non-operative room anesthesia processes was 3.5 years higher than that of patients undergoing conventional operating room procedures6. 
Many older adults are not good surgical candidates because of their medical complexity and the number of conditions they have. In fact, 37.6% of patients at NORA sites are in ASA Physical Status Class III-V, but only 33.0% of patients in OR instances fall into this category. 
In light of these tendencies, it becomes clear that a comprehensive preoperative evaluation system for patients undergoing NORA treatments is becoming increasingly vital. Duke University Medical Center established the preoperative optimization clinic network to assess intraoperative risk in patients undergoing elective surgeries6. 
Duke University Medical Center has established some of the first clinics dedicated to preoperative optimization of patients' health in anemia, diabetes, nutrition, pain and geriatric care. The preoperative anemia clinic, for instance, helps determine the preoperative risk of anemia for elective procedures. It allows doctors to detect and treat anemia, which lowers the need for blood transfusions and enhances the health of patients undergoing elective operations. Diabetes patients scheduled for elective surgery might have their glycemic control assessed at the diabetes pre-optimization clinic. This is important because poor intraoperative glucose management has been shown as a risk factor for perioperative morbidity, making this a critically relevant medical condition1.
Intraoperative Considerations:
Anesthesiologists continue to play a pivotal role in ensuring patient safety and implementing robust quality assurance programs alongside developing and spreading NORA procedures. That means picking out the anesthetic machines and monitoring tools for each operation. 
Even though monitoring guidelines have been created, non-anesthesiologists have not yet adopted a standardized approach to monitoring in NORA situations. A study that analyzed the monitoring procedures used by non-anesthesia providers during sedations showed that even the most fundamental monitoring principles were not always adhered to7. 
The same requirements and high quality should be applied to intraoperative monitoring in the NORA environment as in the operating room. Every anesthetic requires a periodic check of oxygenation levels. General anesthesia calls for the measured inhalation of inspired gas from a machine designed for the purpose. Pulse oximetry is the standard for monitoring blood oxygen levels during general anesthesia. 
All patients undergoing any anesthetic require close monitoring of their ventilation. Clinical indicators such as chest excursion and auscultation can assess the adequacy of breathing in patients undergoing general, regional or sedation anesthesia. It is strongly advised that the volume of expired gas be measured quantitatively. Second, the presence of carbon dioxide in the expiratory breath can be used to confirm the accurate insertion of an endotracheal tube or laryngeal mask5. Analyzing the end-tidal carbon dioxide levels with capnography, capnometry or mass spectrometry should be done continuously for the length of the anesthetic. 
Electrocardiography will be used to keep a close eye on the patient's heart rate from the beginning of the anesthetic session until the patient is discharged. Additionally, a heart rate reading should be taken constantly, and an arterial blood pressure reading should be taken every five minutes. Pulse oximetry, auscultation of heart sounds, recording intra-arterial pressure and palpation of the pulse are all ways to evaluate cardiovascular health. Last but not least, taking the patient's temperature is essential before, during and after any procedure that could cause a substantial rise or fall in core body temperature8. 
Postoperative and Discharge Planning:
Following surgery, patients need to be cared for in a manner analogous to those receiving a general anesthetic. Vital signs, psychological state, pain management and airway protection must all be closely observed in the first few postoperative hours. Patients have a greater chance of being sent home on the same day of their operation when they undergo one of NORA's minimally invasive procedures. After an anesthetic procedure, each patient needs to be assessed and given a score before being released. Each patient can be safely discharged from the hospital if the postoperative assessment in NORA is held to the same rigorous criteria as those in outpatient surgical centers5. 
Conclusion
When patients enduring painful procedure are given sedation/anesthesia outside the operating room, we say that they have received NORA. When doing NORA, the anesthesiologist will have a general understanding of the significant factors that need to be considered to reduce the risk of complications related to the procedure and the anesthetic. To enhance safety and ensure patients receive the same high-quality treatment outside the operating room as they do inside, it is vital to keep in mind potential risks and how to prevent and treat them, and to institute best practices when it comes to preoperative assessment, intraoperative care and postoperative considerations.
References:
Wong, T., Georgiadis, P. L., Urman, R. D., & Tsai, M. H. (2020). Non-Operating Room Anesthesia: Patient Selection and Special Considerations. Local and Regional Anesthesia, Volume 13, 1–9. https://doi.org/10.2147/lra.s181458
Youn, A. M., Ko, Y.-K., & Kim, Y.-H. (2015). Anesthesia and sedation outside of the operating room. Korean Journal of Anesthesiology, 68(4),323. https://doi.org/10.4097/kjae.2015.68.4.323
Metzner, J., & Domino, K. B. (2010). Risks of anesthesia or sedation outside the operating room: the role of the anesthesia care provider. Current Opinion in Anaesthesiology, 23(4), 523–531. https://doi.org/10.1097/ACO.0b013e32833b7d7c
Elsevier. (2019). Scopus preview - scopus - welcome to scopus. Scopus.com. https://www.scopus.com/home.uri
Abdelmalak, B., Burkle, C., Professor Of Anesthesiology, J., Marco, A., Mathews, D., & Chair. (n.d.). Non-Operating Room Anesthesia: Patient Safety, Scheduling, Efficiency, and Effective Leadership. 
Nagrebetsky, A., Gabriel, R. A., Dutton, R. P., & Urman, R. D. (2017). Growth of Nonoperating Room Anesthesia Care in the United States. Anesthesia & Analgesia, 124(4), 1261–1267. https://doi.org/10.1213/ane.0000000000001734
Jayaraman, Lakshmi & Sethi, Nitin & Sood, J. (2009). Anaesthesia outside the operating theatre. 25. 37-41.
Bonavia, A., Abdelmalak, B., & Karamchandani, K. (2022). Non-operating room anesthesia in the intensive care unit. Journal of Clinical Anesthesia, 78, 110668. https://doi.org/10.1016/j.jclinane.2022.110668
© 2023 GE HealthCare
GE is a trademark of General Electric Company used under trademark license. Reproduction in any form is forbidden without prior written permission from GE HealthCare. Nothing in this material should be used to diagnose or treat any disease or condition. Readers must consult a healthcare professional.
JB25093XX