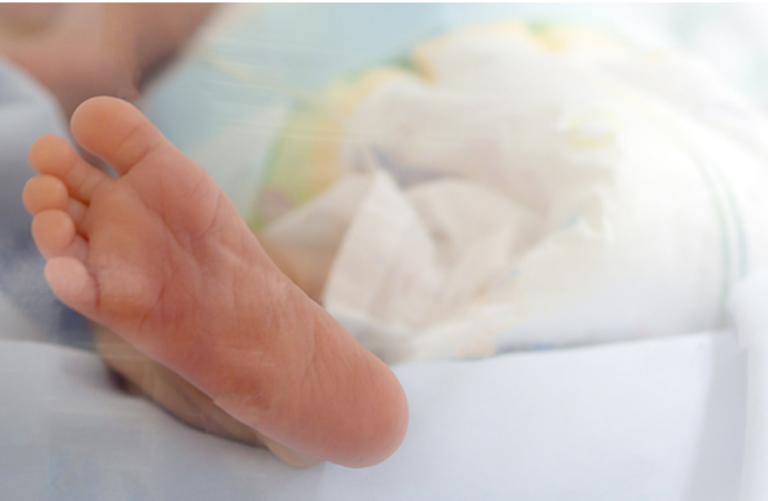 Even so, outdated legacy processes can lead to setbacks during the Golden Hour as clinicians lose time to workflow inefficiencies. From misaligned team roles and responsibilities to the underutilization of advanced tools, these impediments can delay care and affect outcomes.
That is why NICU managers should regularly evaluate this interdisciplinary workflow to ensure that workflow efficiency is optimized. With routine assessments, these managers can better identify where they may be losing critical time.
Golden Hour Protocols
A review from Maternal Health, Neonatology, and Perinatology lists and categorizes the typical Golden Hour protocols involved in a term and preterm births.1 Categories include resuscitation and post-resuscitation activities such as respiratory and cardiovascular monitoring, lab work, nutrition, communication, and hypothermia prevention. When infants require transportation to a different or more specialized facility, protocols can become more complex after stabilization—with added measures such as an interventional response to hypothermia.
Altogether, these evidence-based care pathways within the first 60 minutes of life have been associated with positive outcomes. Fewer instances of hypoglycemia, hypothermia, and other adverse events have all demonstrated the value of Golden Hour protocols.
However, this complex sequence of care can be a difficult and complex process that, if not optimized end to end, may become vulnerable to inefficiencies. Fragmented workflows and outdated methods can lead to lost time in the moments when patients have none to lose.
Opportunities to Optimize: Golden Hour Checklist
A checklist can help NICU clinicians follow the necessary steps for room readiness and team communication. By ensuring that everything is ready before an infant's NICU arrival, clinicians can be more efficient with their time within the Golden Hour. Room readiness includes paying attention to delivery room temperature, set up and preparation of the radiant warmer or hybrid incubator, as well as ensuring that supplies are operational and there are enough of them, especially in the case of multiple births.
At the outset of every case, NICU leaders should also prepare their teams by defining roles and responsibilities. This avoids redundancies or oversights that can waste time and resources and helps preempt questions and responses to various scenarios. Scheduled weekly or monthly debriefings are also critically important to review performance. NICU managers might even consider recording resuscitations (actual and/or simulated) or other processes for ongoing training sessions and assessing protocol improvement.
For better team alignment, all clinicians should receive, review, and be regularly trained on a Golden Hour "checklist" that outlines key steps involved in neonatal resuscitation. This will typically include activities such as infection control, heart and lung monitoring, thermoregulation, blood work, and more.
A study published in the Journal of Investigative Medicine highlighted one center's use of a "Golden Hour Bundle" for extremely low birth weight infants, which included preheated radiant warmers, dedicated delivery rooms for preterm births, and the use of warm towels, head caps, and plastic wrap.2 Of the infants admitted over a six-year time span, only 2.5% had hypothermia and 6.5% experienced transitional hyperthermia. Normothermia was seen in 91% of infants.
Opportunities to Optimize: Innovative Technology
In recent years, advancements in technology have used automation to save precious time in neonatal care. As an example, warming beds have become portable and adjustable to allow for better and faster access to infants. Other advancements have enabled the following:
Integration of vitals monitoring and resuscitation tools into a singular, portable system;
Hands-free technology to silence alarms, allowing providers to keep both hands accessible for infants;
Ongoing thermal support during transport after stabilization.
These features can be tremendous assets during the Golden Hour, so providers should ensure any new technology they acquire—warmers and incubators—is functional at all times. Locating equipment quickly and ensuring compliance to protocols wherever resuscitations need to take place can be lifesaving.
Making Efficiency a Priority
These optimization opportunities are a good start, but other areas are also worth exploring through organized quality improvement initiatives. Research in the Journal of Perinatology outlined such an initiative at one facility, prompted by an internal audit that revealed missed opportunities in their NICU stabilization protocols.3 After streamlining team briefings, documentation, and equipment and room utilization, the center reduced total stabilization time by 18 minutes with no adverse effects on outcomes.
Generally, optimizing resuscitations, thermal support, and transport may offer the best chance of gleaning efficiencies. Providers should first aim to standardize their Golden Hour practices, particularly the physiological support provided to distressed infants during resuscitations. Then, take it a step further. How else could efficiencies be gained? Are there opportunities to eliminate lost time during thermal support and transport? Taking a high-level analysis, followed by a more granular look at workflows, can help identify improvements that can make the most impact during this critical hour.
Every second of that hour matters to give infants the best chance at a healthy start to life. By regularly assessing workflows and narrowing efficiency gaps, care teams can ensure they make the most of their specialized skills and compassion to deliver positive outcomes in that precious Golden Hour after birth.
References:
Sharma D. Golden hour of neonatal life: Need of the hour. Maternal Health, Neonatology and Perinatology. 2017;3(1). doi:10.1186/s40748-017-0057-x
Bhatt DR, Reddy N, Ruiz R, et al. Perinatal quality improvement bundle to decrease hypothermia in extremely low birthweight infants with birth weight less than 1000 g: single-center experience over 6 years. Journal of Investigative Medicine. 2020;68(7):1256-1260. doi:10.1136/jim-2020-001334
Shivananda S, Gupta S, Thomas S, et al. Impact of a dedicated neonatal stabilization room and process changes on stabilization time. Journal of Perinatology. 2017;37(2):162-167. doi:10.1038/jp.2016.205
© 2023 GE HealthCare
GE is a trademark of General Electric Company used under trademark license. Reproduction in any form is forbidden without prior written permission from GE HealthCare. Nothing in this material should be used to diagnose or treat any disease or condition. Readers must consult a healthcare professional.
JB21713XX