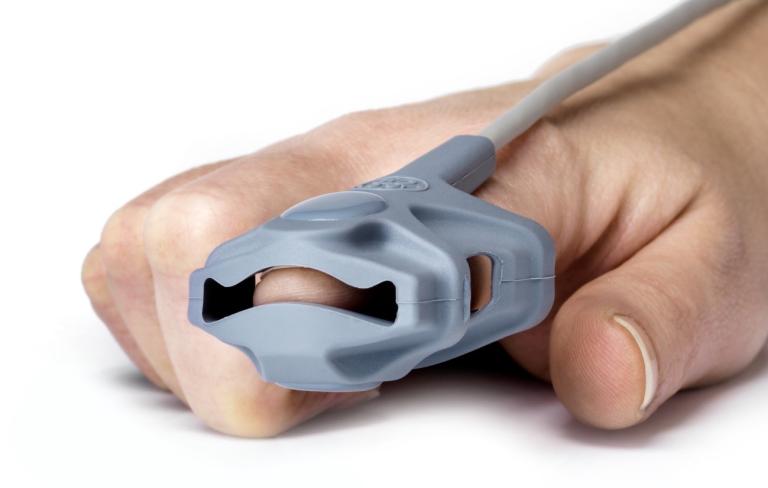 The same is not necessarily true of add-ons for medical devices. While using a generic brand of headphones probably won't affect a laptop's functionality, high-grade medical equipment has more exacting needs: An item bought from someone other than the original equipment manufacturer (OEM) can affect device performance, possibly to patients' detriment.  
When weighing the purchase of lower-cost, third-party items – leadwires, filters, sensors and others – it's important to consider carefully whether the long-term results justify the initial cost savings. Here are a few ways in which third-party or generic alternatives may fall short when compared to OEM medical equipment.
Compatibility
OEM parts and accessories are designed specifically to work with the base device or system. They match perfectly because they were created by the same teams of engineers who designed the original product,
Consider TruSignal™ SpO21 sensors from GE Healthcare, used to track arterial oxygen saturation noninvasively. TruSignal sensors are tested with all compatible GE Healthcare-branded monitors, including older models. Thorough testing makes sure that SpO2 readings will be accurate on any compatible GE Healthcare monitor, that the sensors will not overheat and that the LEDs are of the highest quality.
GE Healthcare sensors have another important advantage. They work differently from third-party sensors, using proprietary data to make sure that any monitor – not just those made by GE Healthcare – will recognize them. This data is not available to other manufacturers, raising the risk that generic sensors without this feature will produce inaccurate readings—which can, in turn, affect pulse oximetry measurements, potentially leading to worse patient outcomes.
Reliability and Support
OEM parts and accessories undergo the same rigorous quality testing2 as the original device, performed by teams with a deep understanding of the role that clinical accessories play in patient care. These teams also understand how to troubleshoot issues. Any problems receive fast feedback, which may not be the case with generic accessories.
For instance, GE Healthcare carefully selects the materials that make up TruSignal sensors to ensure both patient and clinician safety. The connectors are tested to be durable enough for 4,000 connect/disconnect cycles.
Warranties present their own hurdle. An OEM might only provide a warranty for a major piece of medical machinery when it is used as designed—and those restrictions could include remaining faithful to OEM parts when enhancing a machine's performance. Combining generic or third-party accessories with certain machines may void a warranty or create challenges in finding technical support.
Availability and Ordering
Manufacturers of generic products tend to stock accessories for the most popular and current technology. Third-party accessories for older devices are often more difficult to find.
GE Healthcare, one of the largest medical device OEMs3 in the world, provides parts and accessories for its technologies as long as it remains on the market—even when a newer model has been released. On average, GE Healthcare supports parts and accessories for about seven years after the company has stopped selling a particular device. This ensures easy access to replacements when a broken part threatens to disrupt workflows.
This surfaces another issue—ordering and reordering. The OEM can group its medical devices and accessories together for one easy shopping experience4, saving time that would otherwise be spent comparing model numbers, checking for compatibility, researching user reviews, and confirming quality across third-party sites.
Patient Safety over Everything
Most importantly, OEM products are likely the safer option to have in hospital hallways and in patients' rooms. OEM medical equipment is backed by quality testing.
Generic parts and accessories can bring cost savings. However, with lives on the line, OEM medical equipment needs to function at its absolute best.
References