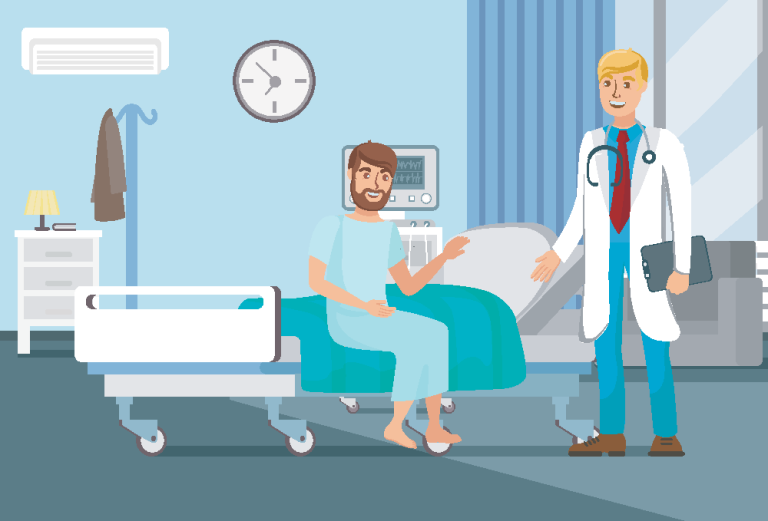 A prominent researcher and champion of continuous monitoring on the post-operative wards, Dr. Michard is pushing the frontier of wards patient safety and shedding light on the dangers patients face due to the current lack of continuous monitoring on the wards.
Studies have shown that more than half of in-hospital cardiac arrests occurred on the wards and nearly three quarters of in-hospital deaths were never admitted to an intensive care unit.2, 3 Currently the only patients in the hospital who are continuously monitored are patients in the telemetry and intensive care units and those in the operating room. Ward patients, however, are monitored using nursing spot-checks. In an editorial published in Anesthesiology, Dr. Abenstein M.S.E.E, M.D. of the Mayo Clinic calls this traditional model of spot-checking vital signs on the wards an ineffective way to monitor patients and prevent averse outcomes.4
It is clear that the current system of monitoring post-operative ward patients is not optimal. But is continuous monitoring the answer? According to Dr. Michard the answer is most likely yes. Research has already shown that rescue events on the wards and the need for ICU transfer are significantly reduced when ward patients are continuously monitored with pulse oximetry.5 In another study, Dr. Harvey Brown M.D. et al. conducted a controlled clinical trial and found that continuous monitoring on the wards led to significant decreases in length of stay in the hospital and the intensive care units as well as lower cardiac arrest rates.6
When asked what prevents hospitals from monitoring more patients continuously, Dr. Michard believes that awareness is the biggest obstacle.
"Many clinicians did not realize yet that the way we monitor patients is far from being optimal. A culture change is needed," states Dr. Michard.
Besides a lack of awareness current monitoring solutions tie patients to their beds limiting mobility.1 A key technological hurdle for the continuous monitoring of ambulatory ward patients is the lack of reliability or scalability of traditional Bluetooth and Wi-Fi technologies respectively. Wi-Fi or 3/4/5G connectivity consume a great deal of battery energy necessitating large uncomfortable and cumbersome batteries.1 Bluetooth and Zigbee may fail to continuously monitor patients when obstructions exist.1
Dr. Michard underscores the requirements for a successful continuous monitoring solution. Such a system must utilize wireless and wearable sensors that provide accurate measures and limit false alarms.1 Further, they must be easy to use with little impact on ward workload.1 Finally, the solution must be affordable.1 In a recent study looking at wearable monitors Mariska Weenk, M.D. et al. found that the devices were well received, comfortable and reduce,d artifacts and false alarms.7
Such technologies are in development and poised to change the face of ward monitoring. Monitoring systems utilizing machine learning, artificial intelligence and smart software have undergone preliminary testing and have been able to decrease false alarms through filtering out the noise and providing warning scores that are easy to interpret and act on.8
Dr. Michard states,
"Thanks to recent hardware (wireless sensors) and software (data filtering and fusion, predictive analytics) innovations, it should become possible to adopt continuous ward monitoring without introducing an unmanageable nurse workload."
Hospital care is entirely about patient safety. At the conclusion of our interview with Dr. Michard he quoted Drs. Bates and Zimlichman,
"finding patients before they crash may be the next major opportunity to improve patient safety".9
This is an opportunity we cannot afford to miss. Armed with the knowledge that the vast majority of deaths in hospital occur on the wards, lives can be saved by implementing a robust and reliable continuous monitoring solution. Following in the footsteps of pioneers like Dr. Michard, we are poised to make a quantum leap in patient safety. The stakes are high and with the technology available and awareness increasing the next step is implementation and continued study.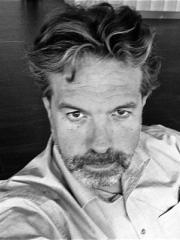 Dr. Frederic Michard, MD, PhD
Critical Care MD PhD trained in Paris, France, and at the Massachussets General Hospital-Harvard Medical School in Boston, USA. Former Chef de Clinique at Assistance Publique-Hopitaux de Paris.
Known for the invention of the Pulse Pressure Variation (PPV), a parameter useful to guide fluid therapy, now displayed on most bedside and hemodynamic monitors.
Architect of acclaimed graphical displays for visual clinical decision support. Former Medical Director & VP-Global Medical Strategy of a California based Medtec company with >$4B annual revenues. Initiator of the Enhanced Surgical Recovery program, the main growth driver for the Critical Care division.
Founder & Managing Director of MiCo, a Swiss consulting firm specialized in digital innovations with medical applications. Published researcher in patient monitoring solutions (>10,000 citations in Google Scholar). Frequent lecturer on cardio-respiratory physiology, monitoring solutions, and digital innovations at national and international conferences.