Dr. Luis Tollinche is an anesthesiologist and the Department Chair of Anesthesiology at a leading medical institution in the United States.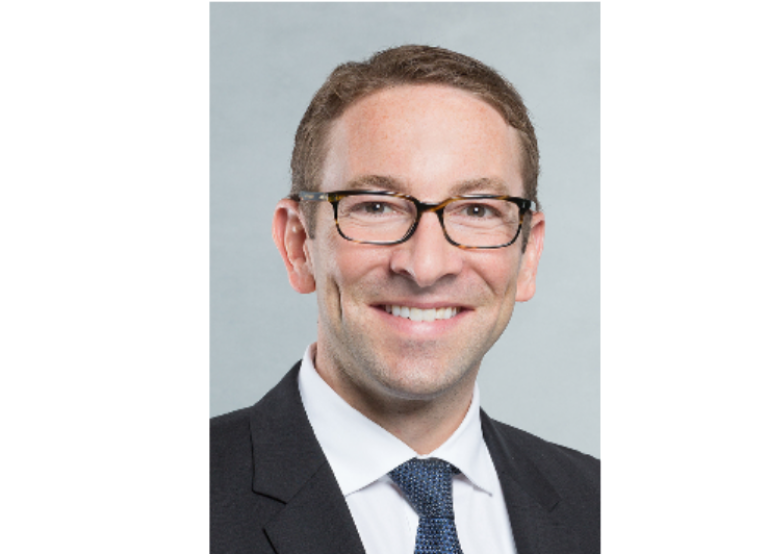 What are neuromuscular blocking agents (NMBA) and how do they work?
Dr. Tollinche: NMBAs cause skeletal muscle relaxation by causing interference to neurochemical transmission. NMBAs target the chemical exchange that occurs at the end of the neuron and the muscle fiber (neuromuscular junction).
During regular transmission, depolarization leads to a release of acetylcholine which interacts with the post-synaptic receptor on the muscle, creating an excitatory phase and subsequently causing a muscle contraction.
NMBAs interfere with this physiologic procedure by blocking the post synaptic receptor.
Drugs are selected based on patient characteristics, indications, and interactions with other drugs.
Why should NMBAs be monitored?
Dr. Tollinche: As with any therapy, NMBA use is associated with inherent risk. We want to give the clinically effective dose while not exceeding the therapeutic dose.
If we overdose NMBAs it carries a tremendous risk and exposes patients to potential side effects.
Monitoring the depth of the block can help clinicians titrate dosing to the precise amount that a patient needs. This is important since individual differences lead us to act differently on the drugs and the drugs act differently on us.
If we're monitoring depth, we're reducing the risk of complications.
The Association of Anesthetists of Great Britain and Ireland released guidelines in 2015 which state explicitly that a neuromuscular monitoring device is essential for the conduct of anesthesia.[1]
In addition, although monitoring protocols are needed, studies show monitoring devices are underutilized.
Can you discuss the benefits of using NMBA with COVID patients?
Dr. Tollinche: The advent of the COVID-19 pandemic has seen a huge increase in neuromuscular blockade usage. NMBAs allow clinicians to intubate patients more effectively, and to reduce coughing. In doing so, we reduce the risk of infecting healthcare workers. NMBAs also help facilitate ventilator synchrony and prone positioning as well as manage refractory hypoxemia.
NMBAs have also shown improvement in patient outcomes for laparoscopic procedures.
What patient parameters make the ideal patient to use NMBA with?
Dr. Tollinche: NMBAs are frequently used and indications for NMBA include:
Urgent intubation
Acute Respiratory Distress Syndrome (ARDS)
Status Asthmaticus
Increased intracranial pressure
Increased Intra-abdominal pressure
Therapeutic hypothermia (NMBAs help reduce shivering)
NMBAs additionally help reduce the risk of physiological maneuvers that can increase intracranial pressure (ICP)
They also help relax oropharyngeal muscles, making them critical for laryngoscopy and can decrease airway trauma. Using NMBAs in ARDS patients has been shown to reduce barotrauma in part by improving ventilator synchrony.[2]
What patients would not be an ideal candidate for NMBA?
Dr. Tollinche: The vast majority of patients would benefit from NMBA use, but you must look at cost/benefit analysis. Patients with history of recall, or remembering a prior surgery while paralyzed, probably should avoid NMBAs as well as patients who have had an allergic reaction to NMBAs. Patients with myopathies with neuromuscular diseases may respond unpredictably to NMBAs making them another patient population to carefully consider pros versus cons.
Patients with liver and kidney disease act differently with NMBAs clearing and eliminating drug due to changes in metabolism – again use caution. 
Are there preferred protocols or should NMBA be 100% personalized for each patient and scenario?
Dr. Tollinche: Individualization is nice, but the reality is protocols are mainstays and allow for standardization and improved quality. Every hospital and institution must leverage the clinician experience to design protocols that are best suited for their patient population and resources.
Protocols aren't perfect and have to allow the latitude to tailor for individual management because prescriptive protocols can't capture every single nuance.
What risks are associated with NMBA?
Dr. Tollinche: Awareness/recall during therapeutic paralysis, residual neuromuscular blockade after use, complications of residual weakness (shallow breathing, overuse of accessory muscles, aspiration, atelectasis, pneumonia) are all risks of NMBA use. ICU-acquired weakness has been associated with prolonged use and can also be an issue.
Other risks include:
Deep vein thrombosis due to statis of blood
Corneal abrasion, scarring, infection from lack of blink reflex
Pressure ulcers
Nerve injuries
Pulmonary complications
Anaphylaxis
How can clinicians best mitigate these?
Dr. Tollinche: Monitoring the depth of neuromuscular blockade is the best way to mitigate risks involved with NMBAs to allow for tailoring of dosage much more appropriately. Not only are you able to monitor and manage the depth during surgery, NMBA monitoring tools help clinicians determine if a patient is properly reversed after discontinuation of NMBA.
Monitoring patients in the ICU can help reduce complications too.
Without monitoring in the OR and ICU, patients may also be underdosed which presents a host of other sequelae.
Why is it important to monitor the depth of neuromuscular blockade and what options exist for NMBA monitoring?
Dr. Tollinche: As an anesthesiologist I can't imagine giving a medication and not monitoring the response. I need to see if I gave too much and when it's time to turn off the drug, it's important to know if it has worn off.
Qualitative and quantitative methods exist for monitoring; qualitative is more often employed. Qualitative is simple, observing eye-opening or spontaneous breathing as well as hand squeezing.
The issue with qualitative monitoring is it is extremely subjective, and studies have shown we are not good at guessing when it comes to comparing things like first and fourth twitch on a train of four – this is something extremely difficult to do manually and clinicians can have varying interpretations.  
There are a lot of options that exist for quantitative monitoring; electromyography has gained the most traction.
What barriers do clinicians face when it comes to implementing monitoring systems?
Dr. Tollinche: There are issues with adopting new technologies globally in general and a sort of 'we're doing fine without it' mentality. Misinformation is also a really dangerous enemy but it's difficult to let go of firmly held beliefs.
There are limitations on resources for clinicians when trying to adopt new quantitative NMBA monitoring. Many decisions are being made by administrators and non-clinicians that don't readily recognize the value of a change.
There is also a need for additional guidelines and recommendations to facilitate NMBA monitoring use. They show how without these devices, clinicians are doing a disservice by not having these options.
Any thoughts on how to remove barriers to monitoring implementation?
Dr. Tollinche: I use the mantra "Put patient first" if we take three steps back and see what's ultimately motivating us, we have the common ground of putting the patient first and what is the safest option.
It's also critical for hospital administrators to see the inherent value of these modalities and the impact is not only for the patient but to the bottom line. Additionally, official recommendations for use by various groups can help encourage hospital systems to implement these monitoring tools.
How do we know what our target is for neuromuscular blockage?
Dr. Tollinche: The goal in the OR is for a deep blockade or deeply paralyzed to facilitate intubation and to create a relaxed exposure setting for surgeons. For that we aim for one twitch on a train of four. In the ICU, the neuromuscular blockade should not be as deep and should be closer to a 2-3 twitch on a train of four.
Recent Updates to Patient Monitoring
The Anesthesia Patient Safety Foundation (APSF) endorsed a February 2022 statement regarding patient monitoring during anesthesia. Of note, the statement recommends using quantitative monitoring whenever neuromuscular blocking agents are being used. The APSF also recommends using quantitative monitoring whenever neuromuscular blocking agents are being used. The APSF also recommends setting depth alarm limits if available.[3]
References:
[1] Checketts, C. et al. (2016). Recommendations for standards of monitoring during anesthesia and recovery 2015: association of anesthetists of great britian and Ireland. Anesthesia. 71(1). 85-93.
[2] Ho, A, Patolia, S, & Guervilly, C. (2020). Neuromuscular blockage in acute respiratory distress syndrome: a systematic review and meta-analysis of randomized controlled trials. Journal of Intensive Care. 8(12).
[3] The APSF Committee on Technology. (2022). APSF-Endorsed Statement on Revising Recommendations for Patient Monitoring During Anesthesia. APSF Newsletter. 37(01).