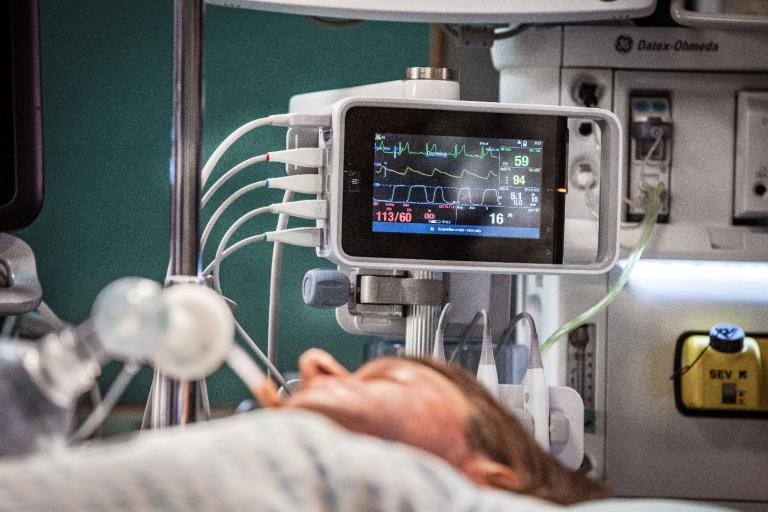 In particular, tracheal intubation, required for general anesthesia is riskier than usual during a respiratory-based pandemic. During intubation, the
anesthesiologist opens the patient's throat, allowing release of aerosols that could expose clinicians to viral particles.1 Dealing with this reality while sustaining a commitment to patients' welfare means making significant adjustments in procedures. These include more use of regional anesthesia, changes in airway management, and more stringent cleaning and sterilization requirements. Here is a look at these developments.
Regional Anesthesia: Safer where appropriate
Before Covid-19, general anesthesia (GA) has been the go-to choice for surgeries. But because of the elevated risk of Covid-19 transmission with GA requiring airway intervention, regional anesthesia (RA) has gained prominence. Case studies have shown that RA is generally safe for healthcare staff because it entails less risk of exposure to aerosolized viruses.2 However, RA isn't appropriate to every procedure, and in some cases an unplanned mid-surgery switch to GA may become necessary. Before initiating RA, clinicians need to ensure that it can be sustained for the full duration of the surgery.
Preventing exposure to infected aerosols
Where a patient's procedure requires GA, the American Society of Anesthesiologists (ASA) advises3 the physicians preparing for surgery to consider the safety of their staff as well as the patient. The society recommends that intubations be performed by the highest-skilled anesthesiologist on staff. This reduces the risk of transmission by maximizing the chance of rapid induction, without the aerosolizing of respiratory secretions. The ASA also suggests:
Using a negative-pressure room
Limiting the number of staff inside the area of potential exposure
Planning ahead to prevent intubations in the middle of surgery.
The ASA has also published a wealth of resources4 related to anesthesia in the COVID-19 era.
Stricter cleaning for safer care
Keeping staff safe has always included making sure that the many devices and tools used in surgery are cleaned and decontaminated as required. Now COVID-19 makes those essentials more complex: hospitals must keep up with growing numbers of seriously ill patients while observing extensive CDC guidelines for medical device sterilization. There is no easy way to do this.
On the plus side, cleaning recommendations for medical devices have mostly stayed the same. The ASA still recommends that high-touch surfaces be treated with an EPA-approved hospital disinfectant, and that any breathing circuit filters be replaced according to the manufacturer's instructions (high-quality filters do obviate the need to clean internal components between patients).
Reusable medical supplies present an additional concern. The FDA has reported that improper or inadequate cleaning of reusable items can lead to healthcare-associated infections.5 One solution to this potential problem is to switch to disposable or single-patient-use instruments as a way to reduce the risk of COVID-19 transmission between patients. The World Health Organization recommends that devices and materials either be disposable or be used with only one patient before being cleaned and disinfected, especially when COVID-19 is known or suspected to be present.6
The world has changed
Since early 2020, anesthesia providers have been forced to navigate the uncharted waters of the COVID-19 pandemic. However, experience in a crisis can often enhance resiliency and knowledge.
The imperative to protect patients and staff from a lethal virus has triggered a wealth of exploration, leading to new knowledge that can be studied, streamlined, recommended, and implemented to make healthcare safer and more efficient. It's also knowledge by which to prepare future anesthetists for health crises and pandemics yet to come.
As anesthesia providers adjust to new normal, they can help build a stronger and more agile field, equipped to confront changes and challenges sure to come in the years ahead.7
GE Healthcare has made a variety of steps to address COVID-19 and its attendant challenges. You can learn more on our COVID-19 resource page.
References
[1] https://link.springer.com/article/10.1007/s00540-020-02834-3
[2] https://rapm.bmj.com/content/45/7/536
[3] https://www.asahq.org/about-asa/governance-and-committees/asa-committees/committee-on-occupational-health/coronavirus
[4] https://www.asahq.org/in-the-spotlight/coronavirus-covid-19-information
[5]https://www.fda.gov/medical-devices/products-and-medical-procedures/reprocessing-reusable-medical-devices
[6] https://www.who.int/publications/i/item/WHO-2019-nCoV-IPC-2021.1
[7] https://www.advancesinanesthesia.com/article/S0737-6146%2821%2900009-5/fulltext
© 2022 General Electric Company – All rights reserved.
GE and the GE Monogram are trademarks of GE. Reproduction in any form is forbidden without prior written permission from GE. Nothing in this material should be used to diagnose or treat any disease or condition. Readers must consult a healthcare professional.
JB22107XX